Purchased a 1l transfercase on ebay cost 150 to my door was pretty happy with the look of it but under general inspection i noticed the spedo gear wouldnt spin so pulled it down to find this.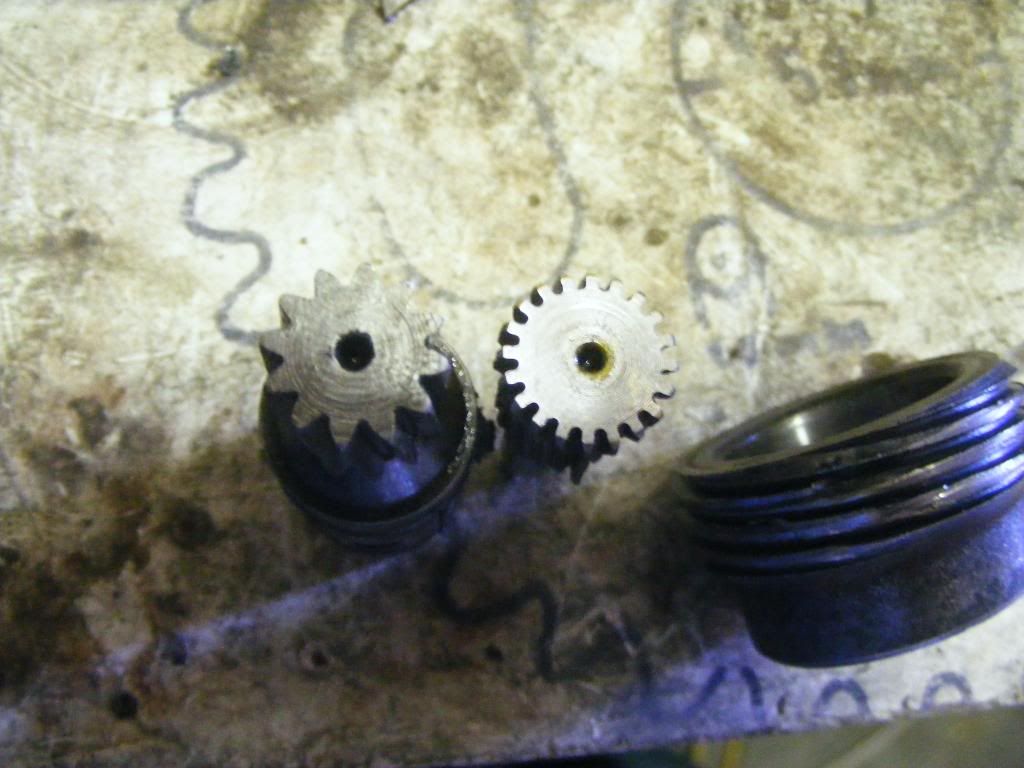 on the left is standard gear and on the right is want some bloke decied to jam up there im guessing to block the hole.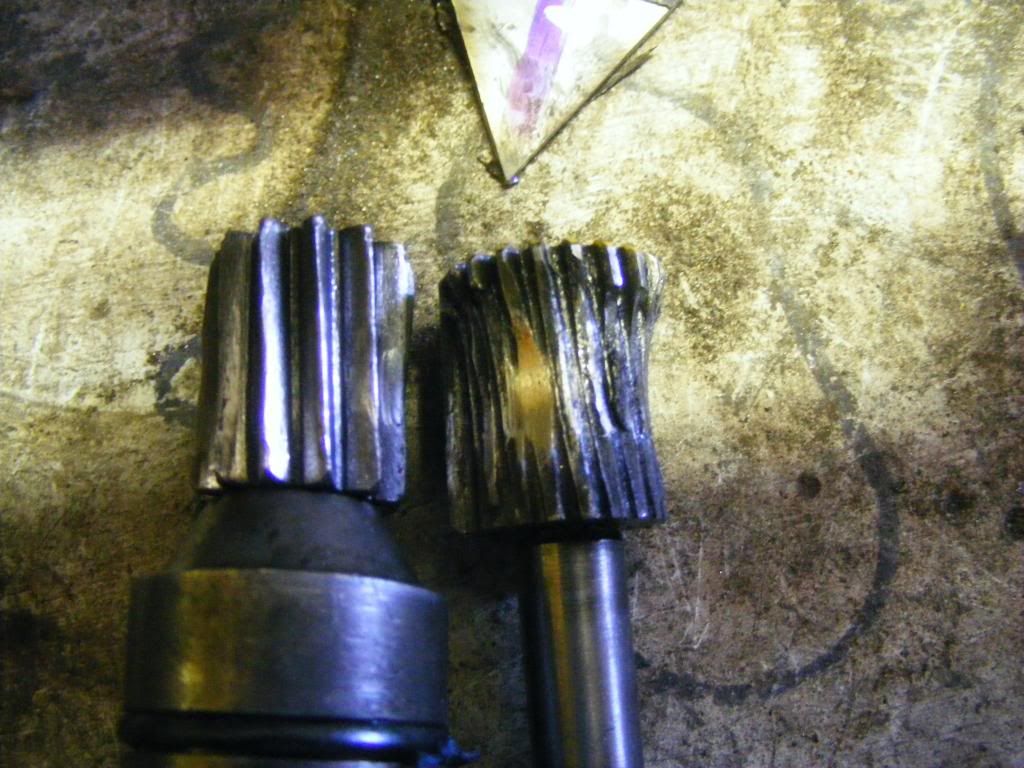 As you can see its stuffed, they were both using the same worm gear so wasnt even close to fitting. The T-Case also didnt include any internals to the handbreak which i wasnt aware of. but hey an $80 tcase cant complain to much would have been alot better if i was warned about it.
Doug